Wybierz typ samochodu marki Honda CR-V IV (RE) (od 2012.01)
O Hondzie
Honda Motor Co. jest to korporacja kojarzona głównie z szybkimi ścigaczami oraz samochodami sportowymi, cechującymi się bardzo dobrą wytrzymałością i wysokimi osiągami. Firma założona została 24 września 1948 roku przez Soichiro Honde. Od najsłodszych lat budziło się w nim ogromne zainteresowanie motoryzacją i mechaniką ...
Czytaj więcej o Honda
Termostaty w iParts.pl!
iParts.pl posiada szeroką gamę termostatów do praktycznie wszystkich modeli aut. Układ chłodzenia jest bardzo istotnym elementem każdego samochodu, dlatego wszystkie termostaty dostępne na iParts.pl pochodzą tylko od renomowanych producentów i są w 100% oryginalne.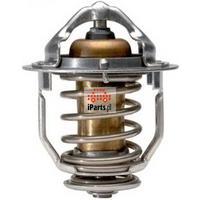 Termostat to jedna z ...
Czytaj więcej o Termostat
Baza wiedzy